Enhanced Visibility
February 18, 2021
Enhanced Visibility for you and your Morgan:
As an MOT testing station (and having read Adrian Longs article in Miscellany February 2021) we have been alerted to new testing rules which require that any headlamp units which have had LED bulbs fitted must be deemed as an MOT failure. So, we have been working on a solution to improve visibility and ensure that your Morgan passes its MOT test. We have been fitting Guardian LED headlight units which clients have commented on:
"I have just had LED headlights fitted to my Roadster by BHM and they are literally like night and day compared with the original units. I can go out in the dark now with confidence!"
"what a fabulous difference they make – wish I'd had them fitted years ago!"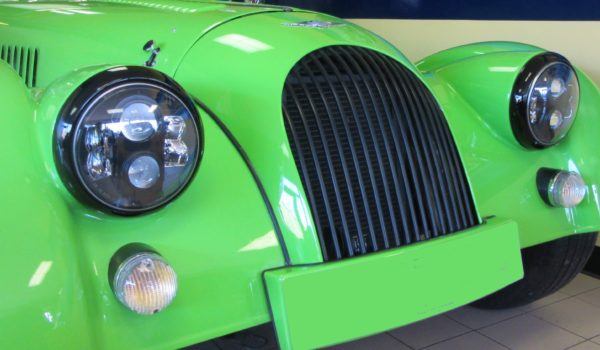 They are available at £360 per pair with either black or chrome rims (to best suit your individual specification). Part number BLA002 & BLA003.
Thinking about visibility we are now pleased to be stockists of 'Peters better blades'. As testified by those of you who already have them:
"they are brilliant, they are sturdy, they are better sprung, they don't scrape the screen and are easy to fit to your original wiper arms."
Available in 2 lengths to fit all models now £12.90 each. Part number MWA0200BHM or MWA0210BHM.
Finally, to complete the package we have Librands new polished, stainless steel, extending mirrors – fully adjustable, slightly convex to give a wider field of vision and easy to fit into your existing mirror bases at £91.20 per pair. Part number XTA152.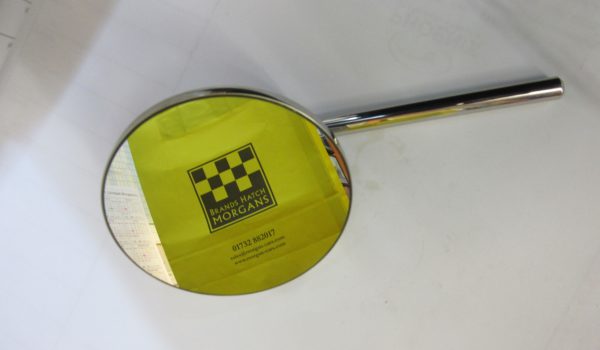 You can buy any of these products online via our webshop – click and collect or add postage to have them delivered, or, for a more luxurious service, call and book your Morgan in with us here at the garage for an hour and treat it to the whole package – lights, mirrors and wipers for a total, inclusive cost of £550.