A Week of Morgan Events 6th-13th Sept
May 19, 2023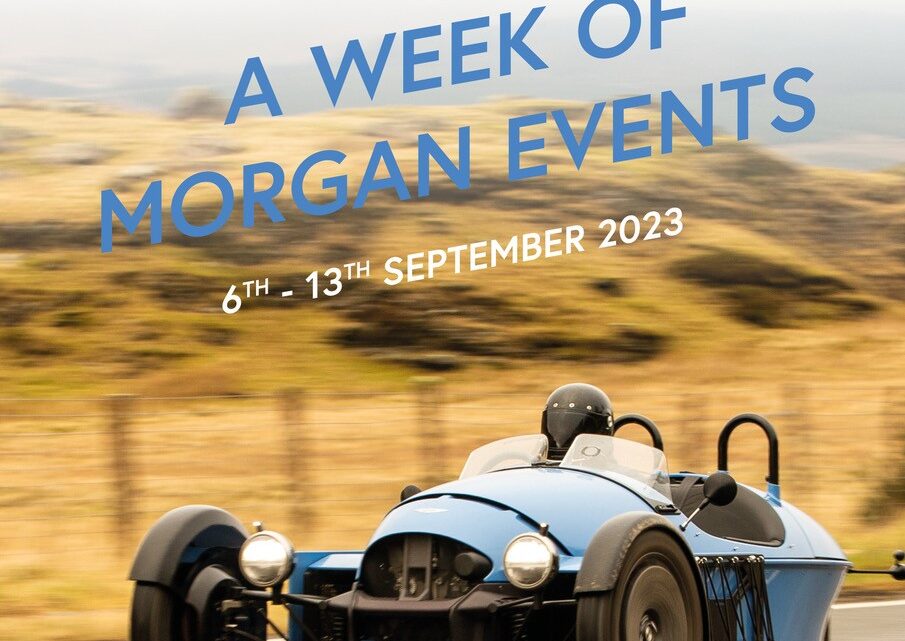 Reconnect with the Joy of motoring in your Morgan on Wednesday 6th- follow our exciting B road road route through history ( Museum at Rolvenden) and into the current ( refreshments at the Stag motoring themed pub) and onto the future – test drives in the latest Plus Line and Super3 Morgans here at Brands Hatch Morgan.
Thursday 7th sees " My other interesting car is" display at Brands Hatch Morgan. Bring along your other classic/sports/kit etc car and enjoy test drives in the latest Morgan models. Please let us know which model you'd like to test drive and book your slot!
Friday 8th sees Keith return for 1 day only to host his "workshop" – the care of Morgan sports cars explained and demonstrated – All places now full.
Saturday 9th – Breakfast club at the garage from 9.30 – lots of lovely cars and people, drinks and breakfast rolls from the BBQ.
Monday 11th – 13th. Running over 3 days – The Morgan ECO challenge. Take out a new model Morgan – Plus Four, Six or Super3 for around 30 mins and challenge your perceptions around economy and sports cars. We re-set the trip and the driver who gets the highest MPG over the 3 day event ( in each car) wins a prize. Please get in touch to book your eco drive slot, and let us know which model/s you'd like to try.
Call us now for more details and to arrange your time slots! – 01732 882017 or email [email protected]