Used Car of the month.
August 9, 2023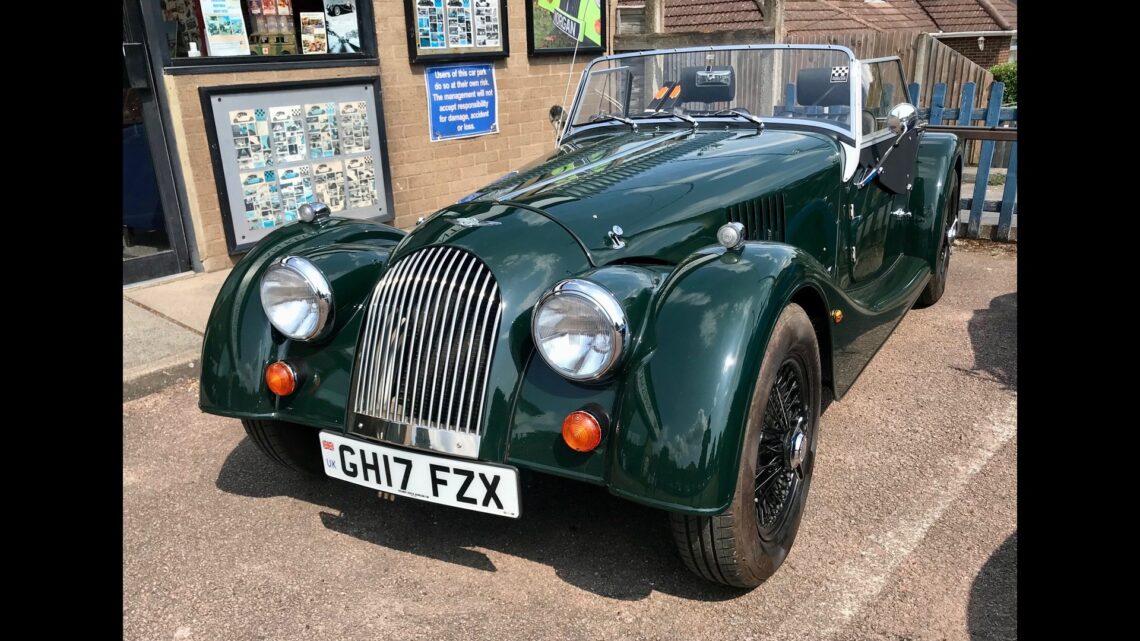 We are delighted to offer a late model 2017 4/4 with a very traditional twist. This example has a traditional stud type black mohair hood which of course is completely detachable for a clean, uncluttered look. It comes with a spare wheel with an additional wheel well aperture cover for a sporty look when the spare isn't required.
Finished in sport green with a matching dashboard and a black leather interior finished off with cool black wire wheels – this is a very attractive traditional classic looking car. Its powered by the delightful Ford 1600 Sigma engine and has a 5 speed Mazda gearbox for driving pleasure. With under 15,000 miles covered this is a very special 4/4 that was taken in part-exchange for a new Morgan. It will come fully serviced in our workshop prior to sale and a new MOT. £37,500.