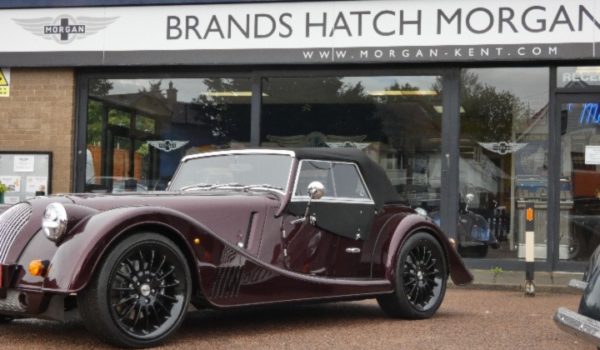 Days Out
Once you have left your Morgan with us you may be thinking…

"What can I do with the day that my Morgan service has given me?"

Days Out

We are a few minutes walk from Borough Green & Wrotham Station which takes you directly into London Victoria (platform 1) or to Maidstone or Ashford International (platform 2).

Return fares from Borough Green and Wrotham to London Victora start from £13.90 and the journey only takes approximately 40-45 minutes! Train times are regular but please check before you travel using the National Rail Enquiries Website (www.nationalrail.co.uk).

Once in the capital there is an abundance of activity from sightseeing to eating and drinking to museums and culture or shopping.

Return fares from Borough Green and Wrotham to Maidstone East start from £6.50 and the journey is only around 14-18 minutes. Maidstone is an ideal place for more basic "high street" shopping  or a good lunch with many different restaurants and cafes all in a close area.

If you want to go further in this direction then you can go to Ashford International Station, return fares start from £14.80 and the journey is 45-50 minutes. In Ashford you have the Mc Arthur Glen Designer Outlet with over 80 different brands, or if your Morgan is staying with us for longer you could book a short stay in Lille, Paris or Brussels and get the Eurostar train to these locations!

Eurostar

If you don't fancy a train journey you could get the 222 bus that stops at Wrotham, Borough Green Train Station, Shipbourne, Tonbridge and Tonbridge Wells. These buses run hourly and for a full timetable please click this link – https://bustimes.org.uk/services/set_6-222-B-y08. When in Tonbridge Wells you will find similar shops, cafe's and restaurants that you would get in Maidstone.

On a Tuesday there is a bus service to and from Bluewater, the service is operated by Redroute buses and the number is 228 (Tonbridge-Borough Green-Wrotham-Bluewater). The bus will stop at Borough Green Train Station at 9:30 and will leave Bluewater Bus Stop 6 at 14:00. There is only one bus to and from each day so be punctual! In Bluewater there is a wide variety of shops, restaurants, supermarkets and even a full size cinema! For a full range of facilities have a look at the Official Bluewater website by clicking the picture below!

Bluewater

Local Attractions

Comp Gardens – Comp Gardens have created a tranquil, beautiful garden full of secret corners and different styles. There are delightfully different areas of vegetation and as you step into each area a new sight and smell awaits you. We couldn't recommend it enough as a couple of hours temporary respite from the world.  There are tearooms providing both sweet and savoury options and gluten free choices as well. For more information about Comp Gardens visit their website.

Comp Gardens

If you are visiting Comp Gardens then the nearest pub is The Blue Anchor in Platt, it is open from 11:00 to 23:00 but be aware that they do not serve food on Mondays!

Many of you belong to the National Trust and there is an abundance of local Trust properties and gardens within a 20 minute drive from us. Some of these are often accompanied with a recommended lunch venue and include:

Lullingstone

Lullingstone is open Thursday – Sunday from 11am so if that can coincide with service booking it is a great day out – we can make a courtesy car available.

Thanks to all those who joined us for a fabulous day at Lullingstone on 8th September.

For those Morgan owners who saw the World Garden for the first time and for those re-visiting after some years the whole experience was a pleasure. We cannot recommend this wonderful castle and gardens highly enough. Best advice is that next time you need a service or work carried out on your Morgan (or any other car) just book in with us on a Thursday or Friday, reserve our courtesy car and spend a day at this enchanting place.